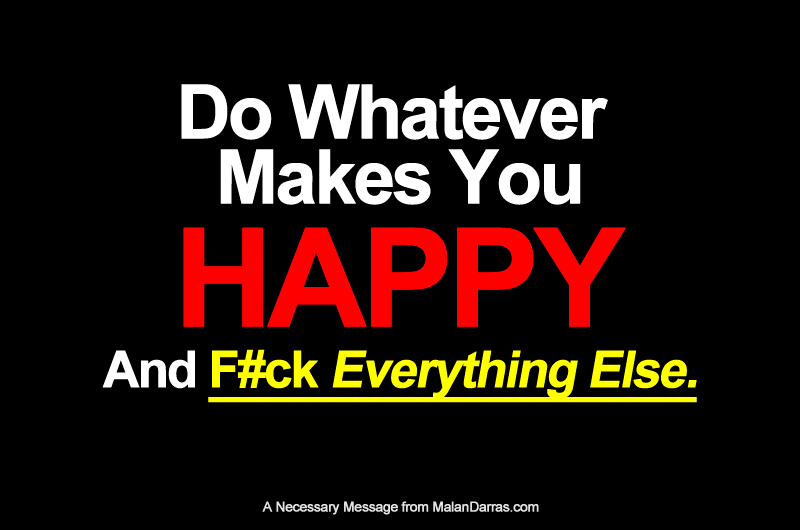 Last year I read an article about the Top 5 Regrets of The Dying. In it, a nurse asked her dying patients if they had any regrets. She then took their answers and compiled them into a list.
The Number 1 regret on the list?
I wish I'd had the courage to live a life true to myself, not the life others expected of me.
We all say "I don't care what other people think of me" but  do we really mean it?
I'm pretty sure that for most of my life I have been trying to be what other people thought I should be. Even if that meant "drunken, lunatic, rock and roll singer that doesn't care what people think of me" – To some degree even that was me trying to become what other people thought I should be. [Read more…] about Do Whatever Makes You Happy and F*CK Everything Else