When I was a kid, I used to look at famous and successful people and think they were "lucky".
From my view from the outside – they were just born lucky, fell into a pile of money and millions of people immediately loved their work from day one.
But man…. was I wrong.
This week I've been devouring rock autobiographies. In the last 10 days or so I've blasted through two books by some massive stars from my childhood.
Sebastian Bach (Skid Row) "18 & Life On Skid Row"
Paul Stanley (KISS) "Face The Music: A Life Exposed".
I highly recommend them. Especially if you're sick of reading the same business success books that everyone else is reading.
It's so cool to get the behind-the-scenes info on some of these guys.
It's interesting to see how they built their bands (their business). How they started out in the gutter and ended up in Beverly Hills.
It's also interesting to see the patterns.
Every success story I read, whether it's in Music, Marketing or Business the patterns are VERY similar.
Things usually go like this:
Idea
Struggle (failures, poverty, insecurity)
Breakthrough
Success.
Most people stop at #2.
Every successful person you've ever read about went through those same steps and instead of quitting at #2 they pushed past the horror until they made it to #3.
It could be music, building the next big iPhone app, starting an E-commerce business or opening a Taco Restaurant.
The path is almost always the same.
During the "Struggle" period, most people give up and take an easier route.
Maybe they take a dependable job with a nice salary.
Maybe they get married and put the focus on raising kids.
Maybe they become drug addicts.
Either way, they never reached the success part, that comes after the struggle.
Success Is Not The End
But success is weird too.
Most of the bands I love had big struggles and then big success… and THEN way bigger struggles after the money started pouring in.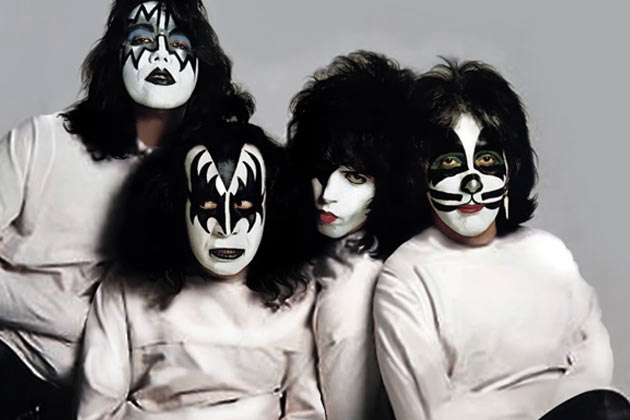 KISS. 40+ releases since 1974 with fights, firings and reunions along the way.
The bands that lasted (KISS) figured out a way to work around those struggles to keep the ship afloat. I swear, KISS was doomed to fail 10 times before 1980, but somehow they survived and are still around to this day.
They went through periods where they sold out 40,000 seat stadiums. Then there were times they could only sell 1000 tickets in 20,000 seat stadiums. "Destroyer" and "Alive!" made them rock gods, "Music from the Elders" made them laughing stocks.
But they kept going.
Their longevity isn't because they're lucky. It's because worked incredibly hard to keep it together through disaster after disaster and failure after failure. Even when they hated each other and no one was buying their albums, they found a way to keep the machine alive.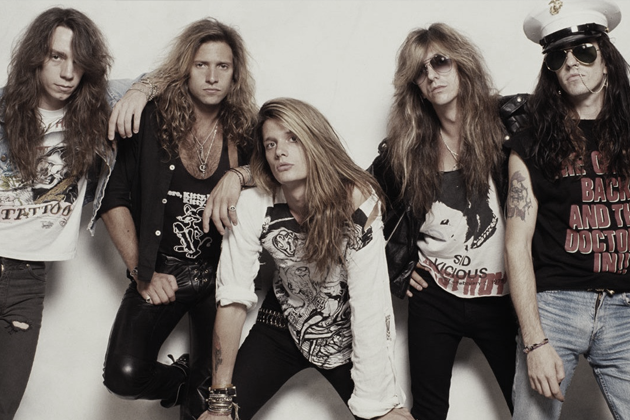 SKID ROW. Released 3 albums and imploded.
The bands that couldn't work around their struggles (SKID ROW) broke up.
They hit the same kind of snags as KISS did. After a few big albums, they had cash, but also had to deal with fights, egos, drinking and drugs.
But the difference was SKID ROW couldn't get over the hurdle. They just fired their frontman (the guy all their fans loved) and replaced him with another guy.
No one listened.
Then they just disappeared.
Both bands reached their ultimate dream.
Success. [check]
Millions of dollars. [check]
Millions of fans. [check]
Sold out world tours. [check]
And then both (all) bands realized that outside of paying the bills, success didn't really help with anything else. They were still the same people they were before the money and fame.
In most cases, success actually makes things worse and implodes the project.
In our heads, we think that if/when we start a million dollar business or have a platinum selling album that somehow we'll become a different person. Like a guy is going to come into the room and give you a new magic suit that turns you into a happy, confident, got-it-all-together type of person.
Truth is, success and money don't change anything but your tax bracket. And now that you don't have to worry about money, everything else starts f#cking with your head.
I don't know what, they want from me. It's like the more money we come across the more problems we see – Notorious B.I.G.
There Is No Path
The path to success and the path after success is a tight-rope walk.
The path to success is not easy.
The path to success is not straight.
The path to success is long and it winds.
The path to success actually isn't a path at all.
Success (and more importantly, continued success) is the willingness to keep going even when you've lost sight of the path.
Whether you're in the Idea phase, the Struggle phase, the Success phase, the Breakthrough phase or the Continue Success/Struggle Phase the key seems to be to keep moving forward.
Don't look back. Especially at your successes.
Wake up every day as hungry as you were in the beginning.
Because if you don't… If you decide to sit back and pat yourself on the back for something you did years ago – – you're not going to be able to keep up with the new breed of hungry people who are lurching forward and looking to take your spot.
When the money gets stolen by the accountant, or mismanaged by a business manager. When everyone wants to be your friend and the waters get murky AF, you have to reset your goal to surviving the pitfalls of success. Cuz the game ain't over!
In short: Pick something you're willing to struggle for, then fight for it until you succeed or die.
If you make it – prepare for bigger problems.
Because the path to success is not a path.
It's a war – that never ends.